Her på Blåvand's blog bringes korte nyheder i dagbogsformat om livet og hændelser på fuglestationen.

Se indlæg fra år: 2023 (249)2022 (265)2021 (276)2020 (279)2019 (247)2018 (211)2017 (276)2016 (118)0 (1)(se alle)
Se indlæg fra måned: jan. (10)feb. (13)mar. (24)apr. (29)maj (31)juni (30)juli (30)aug. (31)sept. (30)okt. (31)nov. (16)dec. (1)


Golden and Grey Plovers and nice guests
fredag 1. oktober 2021
Start of the month also in the Sabine Bunker
Hello everyone!
Another windy and overcast day, although not as rainy. For us, of course, that means: Let´s go to the bunker. Today, the four of us, Susanne, Sebastian, Jonas ans I, set off. The dominant bird species counted were Black Scoters. But we also spotted a Velvet Scoter. Furthermore, Grey and Golden Plovers were on the beach. So we could easily see the difference. There were 1K and adult Grey Plovers flying together and Jonas explained us how to tell the age difference. However, it promised not to be more exciting.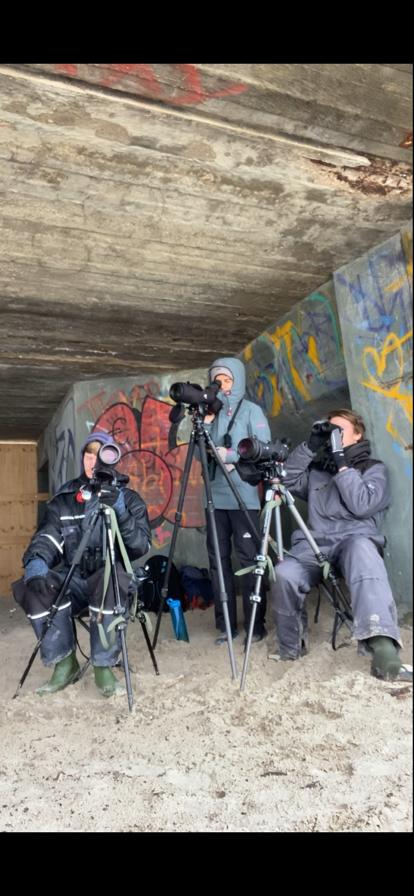 Jonas, Hanelie and Sebastian observing in the Sabine Bunker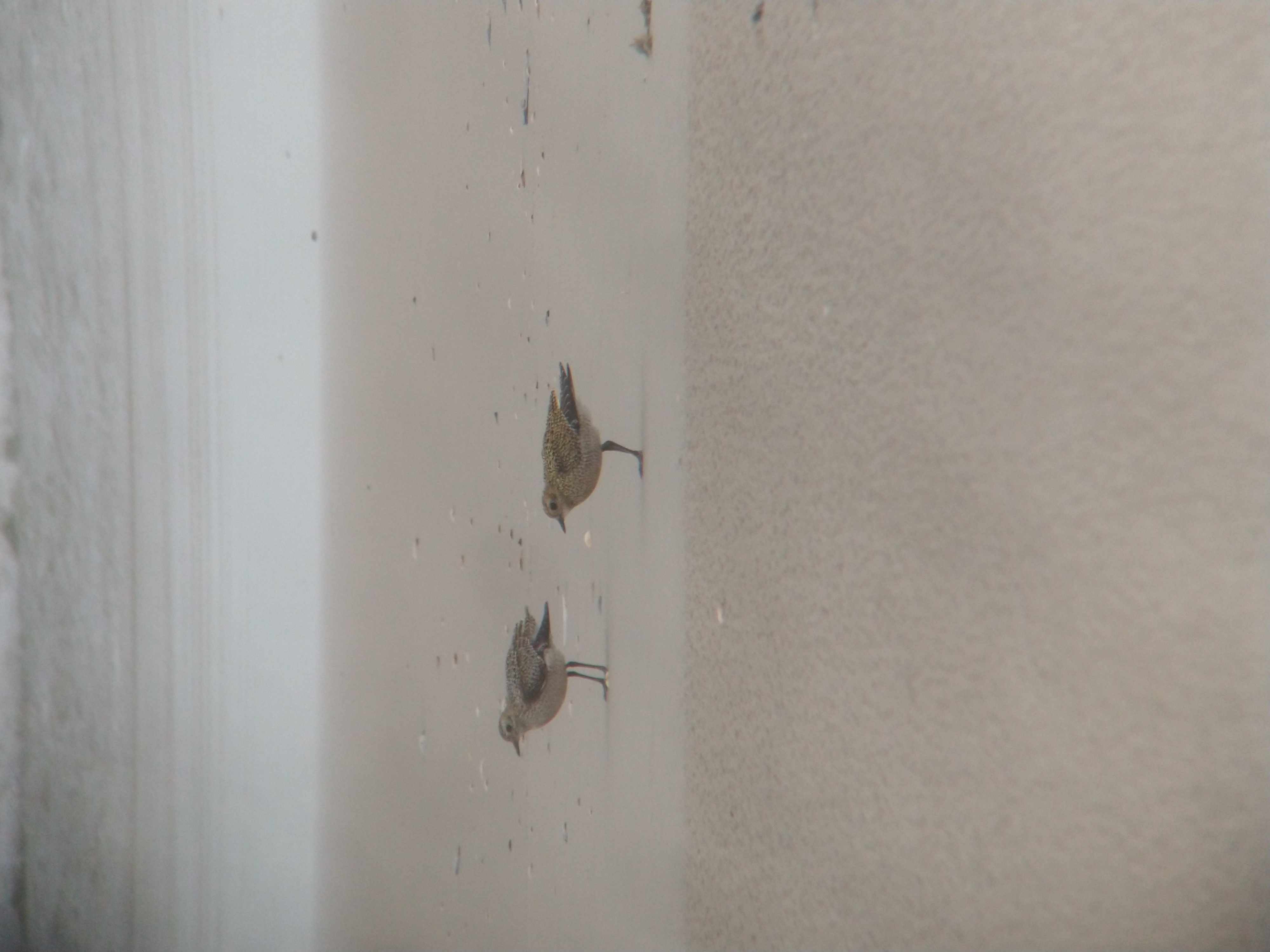 Two Golden Plovers at the beach
So we left the bunker to have lunch at the bird station. Today we did not return to the bunker in the afternoon either. On the way back, Susanne and I spotted Red deer and also on our little walk in the Bog in the late afternoon. However, there were not many birds in for Jonas or for Susanne and me on our afternoon walks.
In the evening we welcomed new guests, Lise and Isabel from Aarhus, to the bird station. Right after they arrived, they got to work in the kitchen and baked us two delicious pizzas. So the day ended with a wonderful dinner together. Tomorrow is Euro BirdWatch Day, so we are looking forward to that.
Take care, see you tomorrow!
Folk på stationen: Lise Hykkelbjerg, Isabel Hunter,Jonas Pedersen, Sebastian Thorup Hansen, Bent Jakobsen, Susanne Vogel og Hanelie Sidhu